Piececool 3D Assembly Chrysler Building Puzzle Toys Building Model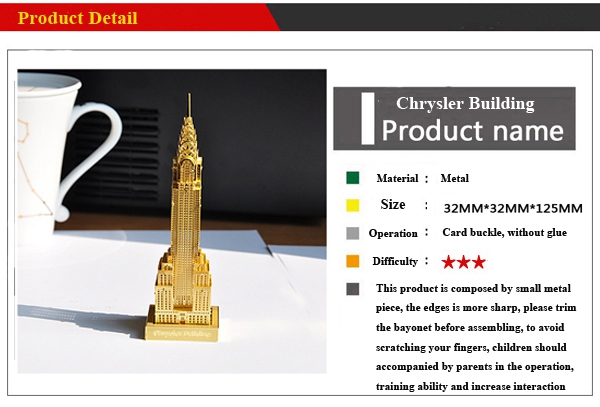 This is kind of fashion, puzzle, three-dimensional metal assemble model, which made by the best brass and metal, with the best quality and caeful hard work. there are different kinds of assemble models, with it's intellectual and decorative feature, people always collect them for interesting.
Description:
Item name: Chrysler Building Puzzle Toys
Brand: HARWIN
Materiial:Brass(Golden)
Size: 32mmx32mmx125mm
Note: Please take the sheet out carefully to avoid any damage.

Package Included:
1 x Chrysler Building Puzzle Toys