Piececool Metal Assembly 3D Puzzle Model Phonograph DIY Toys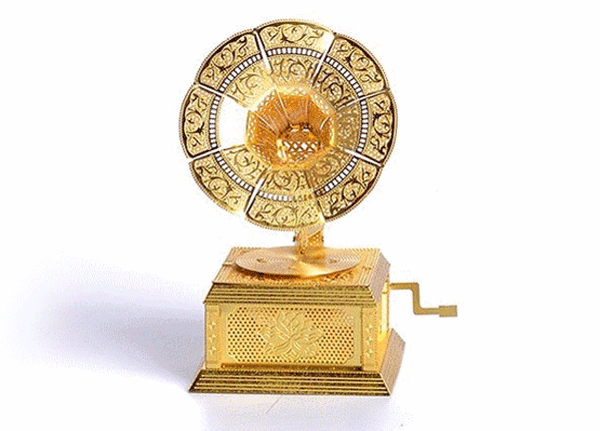 Description:
Item name: Phonograph Puzzle Model
Material: Metal
Color: Golden
Size: 48MM*48MM*850MM
Tool Required: cutting pliers (or scissors) + needle nose pliers
Feature:
This item is a educational 3D scale models, using top copper and metal materials, with high accurate workmanship. It is a collectable artworks which gather knowledge and decoration. It can train your hands and brain to imagine, realize the relationship between parts and whole, develop the stereoscopic combination concept, observation, patience, and attention, enhance your coordination ability of eyes and hands, logical minds, studying skills, problem solving skills.
Package Included:
1 x Phonograph Puzzle Model