20Pcs Halloween Party Balloon Decoration Pumpkin Skull Balloon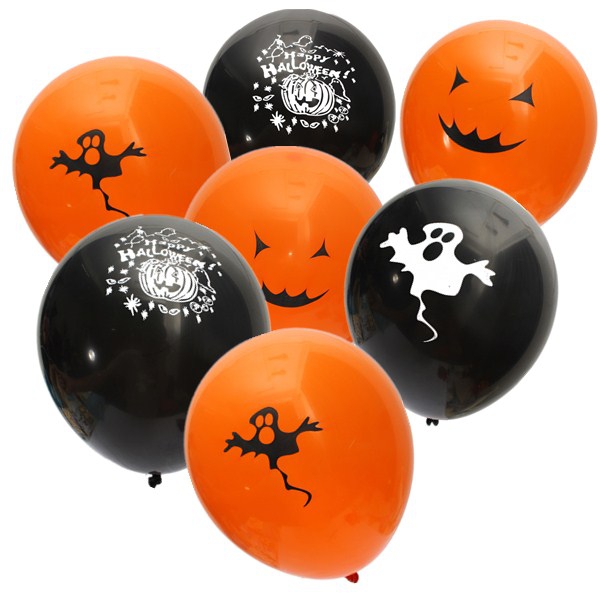 Product Features:
Color:Orange, Black
Pattern:As is shown in the pictures, random delivery.
20 Pieces of 10 inches Blow Up Balloons.
Halloween Themed Print On Each Ballooon.
Perfect For Any Halloween Party.
Decorative Balloons.
Non Toxic.
Attention:
Not suitable for a child aged less than3 year.
Either the small parts or the balloon could cause suffocation.
Address and warnings to be preserved.
Package include:
20x Halloween balloons