---

If You want predictable, stable, responsive machine with 4k camera. Then this is a drone for you! But from start you'll have to flight out 300 minutes in beginners mode (even if you already have experience, you can't disable that).
This Mi Drone comes with propeller protections, so it will be good for learning purposes.
With good weather it can fly up to 21 minutes (in perfect conditions up to 27).
Features:
4K UHD camera, with 94° wide-angle lens
Hovers automatically at the edge of no-fly zones
Optical flow positioning aid, better to hover indoor
GPS and glonass support for accurate positioning outdoors
Up to 27mins of flight time from a 15.2V 5100mAh removable battery
Camera attached to a 3-axis gimbal, stabilizes up to 2000 vibrations per second
Built-in phone holder of the transmitter and professional PCB antenna facilitates WiFi FPV function
Autopilot options, automatic take-off and landing, way point flight path planning, tap to fly on map, circle an object on the ground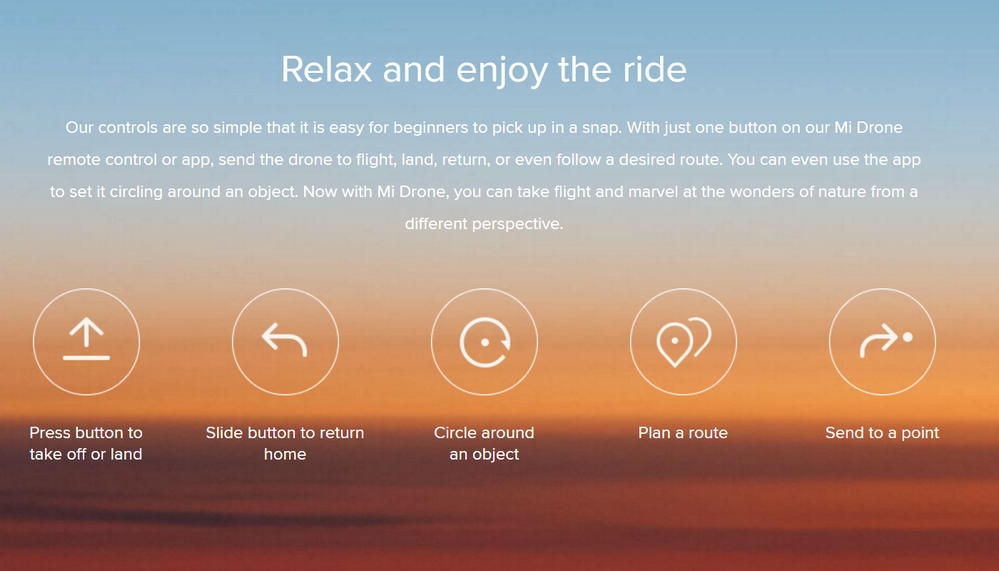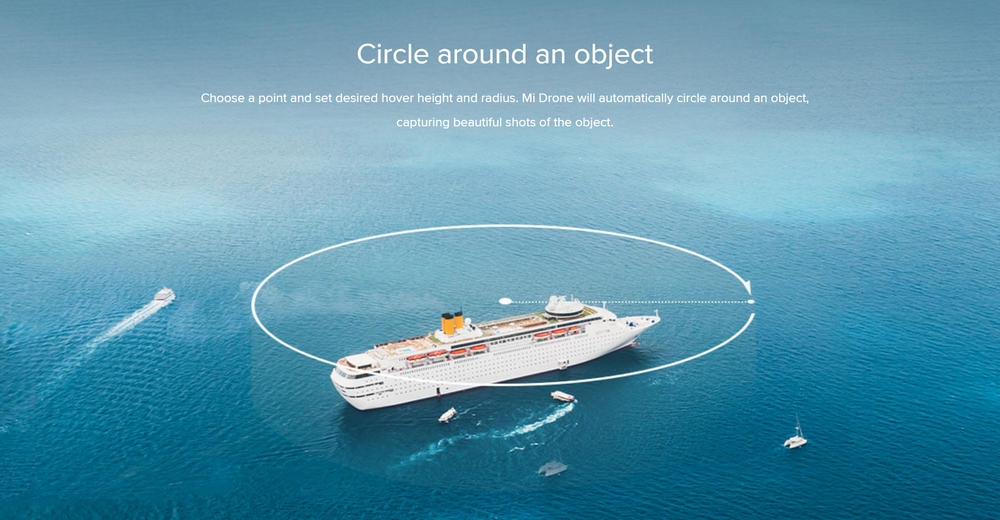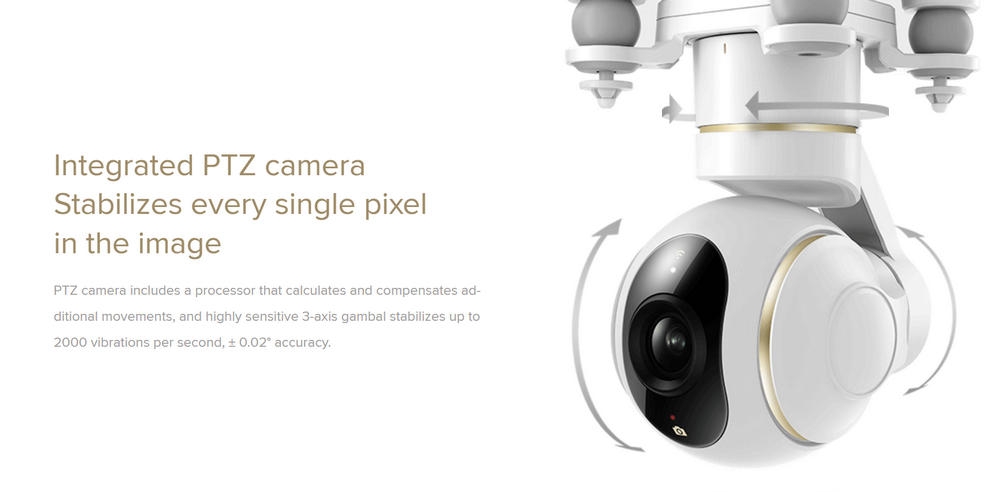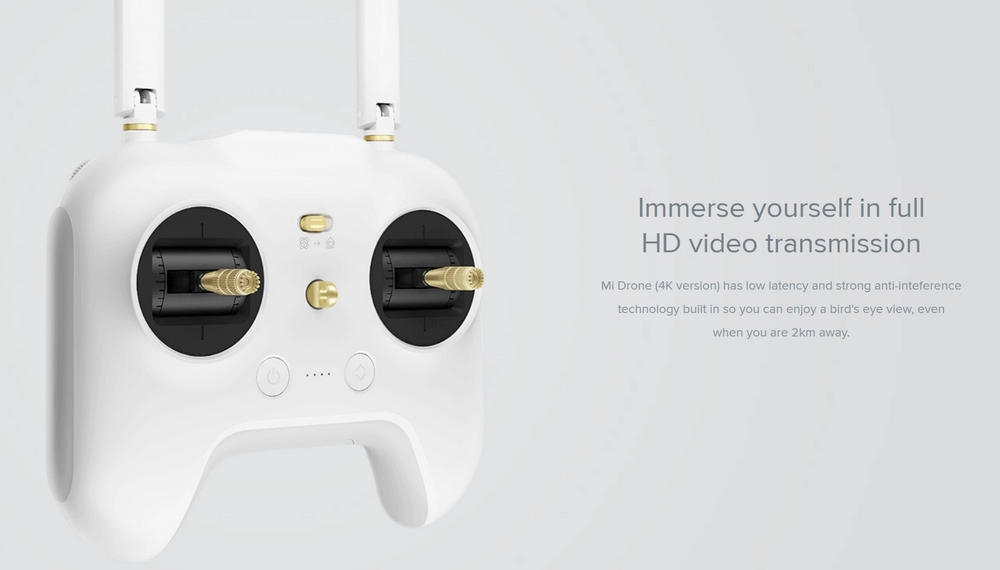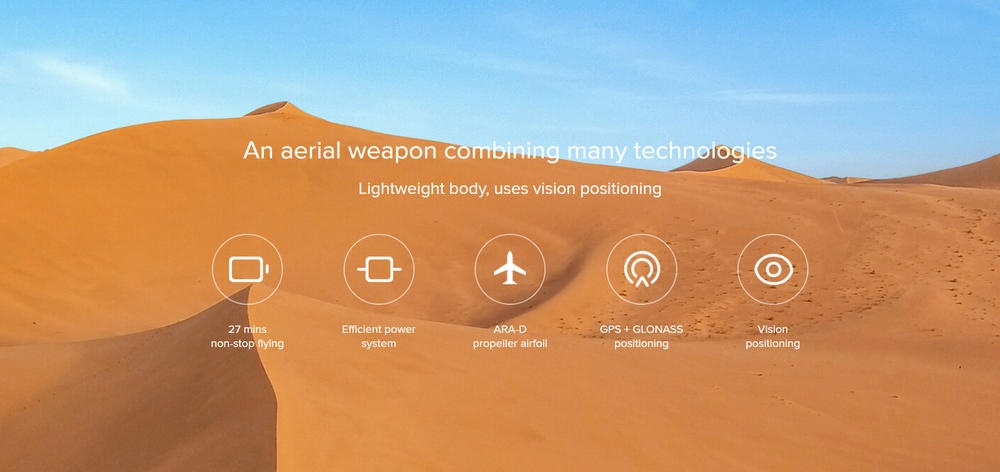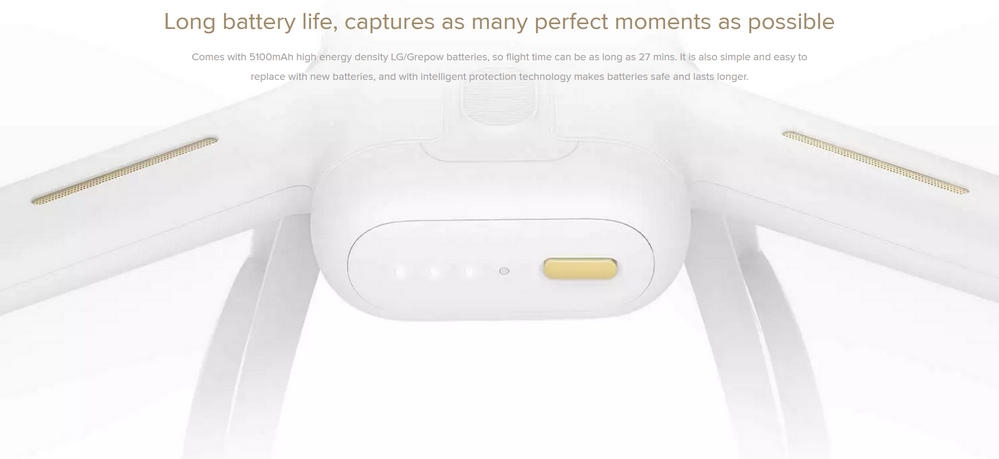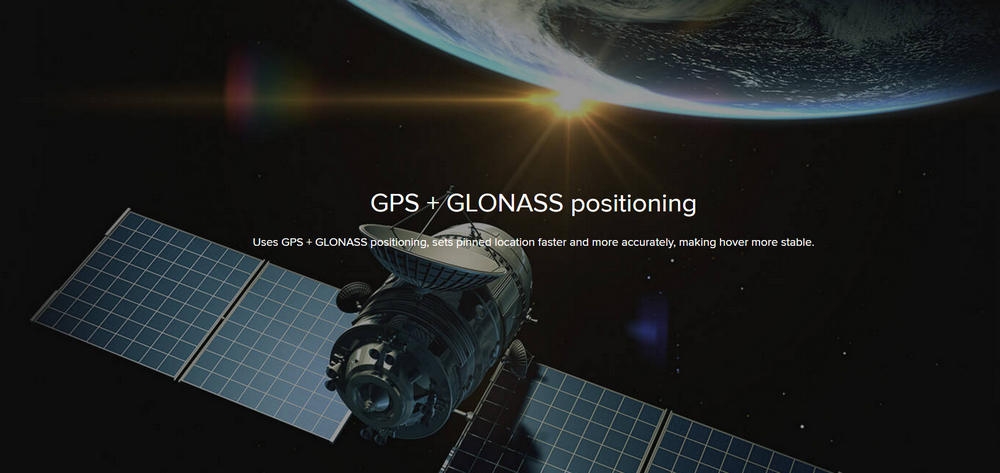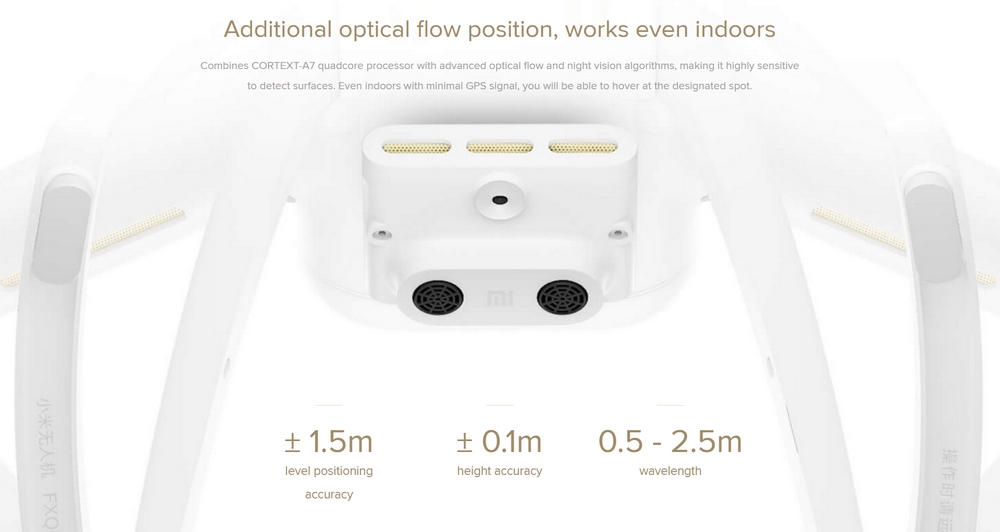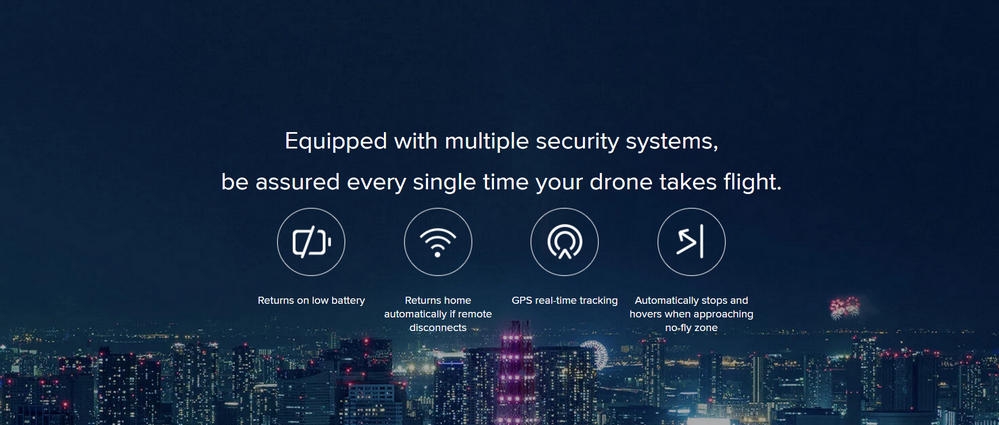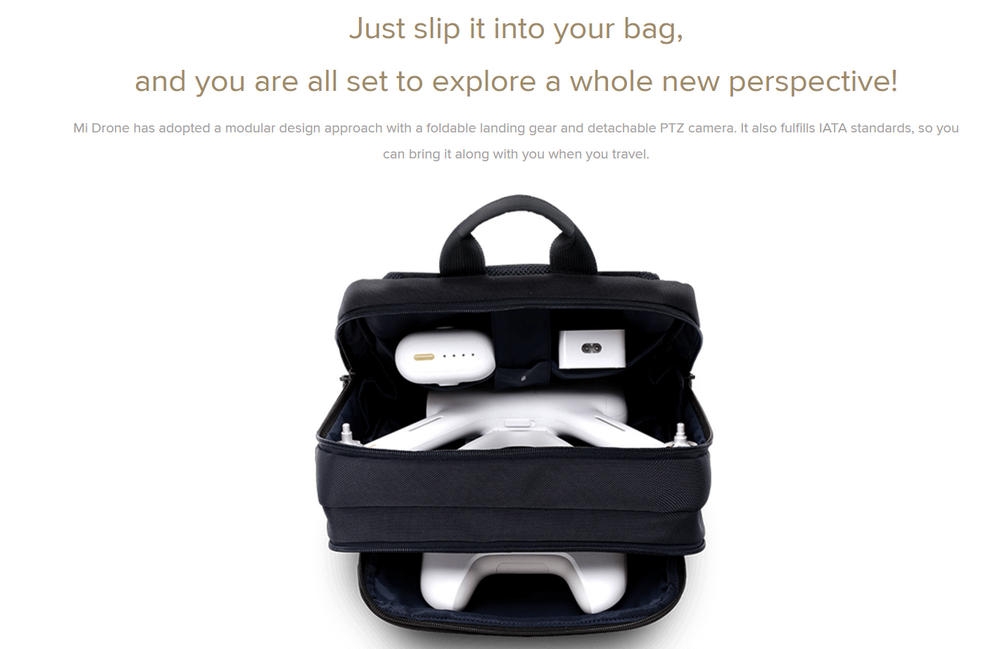 Specifications:
Brand: XIAOMI
Hover accuracy: ±0.1m (vertical), ±1.5m (horizontal)
Max ascent speed: 6m/s
Max descent speed: 1.5m/s
Max speed: 18m/s
Max altitude above sea level: 120m
Wheelbase: 434mm
Classification of wind resistance: 4
Working frequency: 5725-5850MHz
Control distance: 4000m
Battery: 15.2V 5100mAh
Flying time: 27mins
Gimbal:
Controllable range: pitch -90° to 0°
Precision: ±0.02°
Stabilization: -120 to 35°(pitch), -35 to 35°(roll), -65 to 65°(yaw)
Camera:
Lens: FOV 94°,f/2.8
Focal length: 3.7mm
Sensor: 1/2.3inch CMOS
Effective pixel: 12.40MP
ISO range: 100-3200 (video) 100-1600 (photo)
Shutter speed: 8-1/8000s
Image max size: 4000 * 3000
Video resolution: 3840 * 2160p 30fps, 2560 * 1440p 60fps
File system: FAT32 / exFAT
Picture format: JPEG
Video format: MP4
Memory card type: Micro SD ( Class10/U1 above ) 8-64GB
Package Information:
Package size: 45 * 25 * 20cm / 17.8 * 9.8 * 7.9in
Package weight: 1800g / 3.97lb
Brand gift box package
Package List:
1 * XIAOMI Mi Drone
1 * Transmitter
1 * Gimbal with Camera
2 * Pair of Propeller
2 * Pair of Propeller Protector
1 * 15.2V 5100mAh LiPO Battery
1 * Charger
1 * USB Cable
1 * Wrench
1 * Screw Driver
10 * Screw
1 * English Manual
Get yours from tomtop.com
Someone had issues with "Internal Errors", but manufacturer says it has been or will be fixed in newer firmware updates.
Notes:
27 minutes of non-stop flying is tested with PTZ camera being installed in Mi Drone while it is hovering and
under extreme height and wind conditions.
In both image transmission provided by 4K and 1080p Mi Drones are according to FCC standards, under
open air and good battery conditions.
Both 4K and 1080p PTZ cameras can only match their own aircrafts, and cannot be used interchangeably.
When the battery is running low, the app will send out an alert. The user will have to tap the return key in
order for the Mi Drone to return.
Mi Drone performs best under conditions when you first received it in its original packaging. Performance
might vary when there are slight alterations to its outer appearance.
All data are provided by Feimi lab. Actual usage may vary depending on environment, frequency of use,
and other factors.
---
---
Back
Add Comment