KingKong 90GT - easy to fly micro quadcopter
---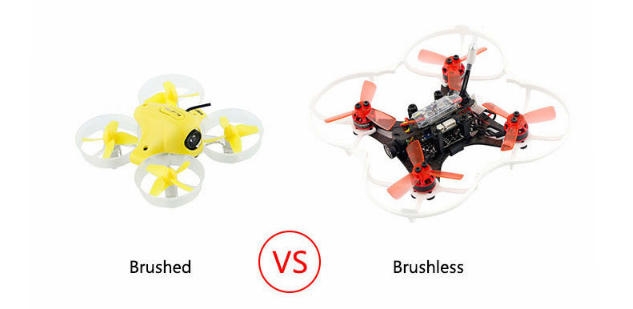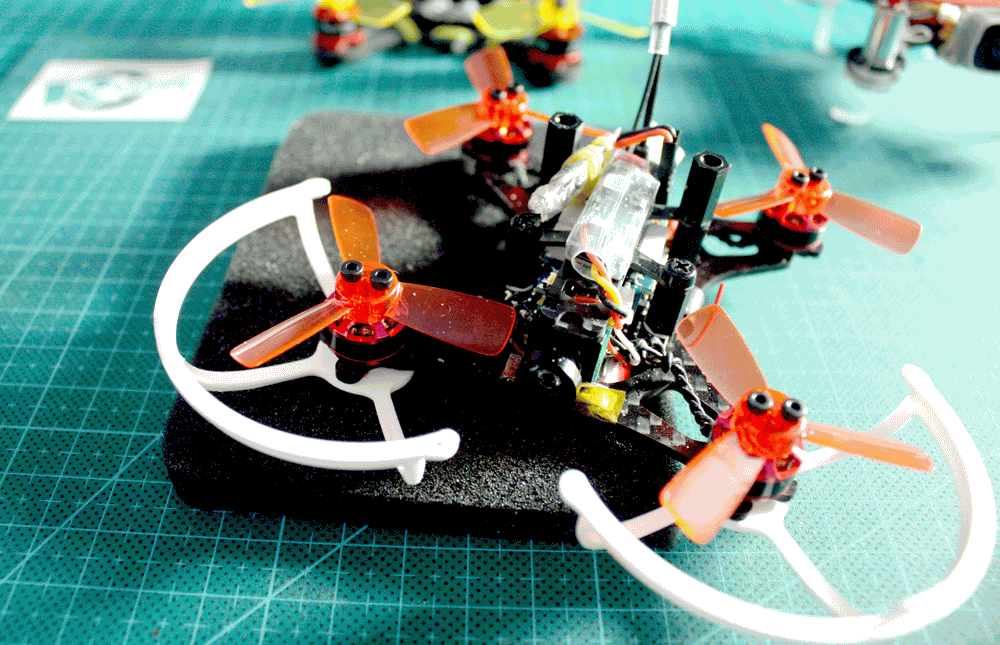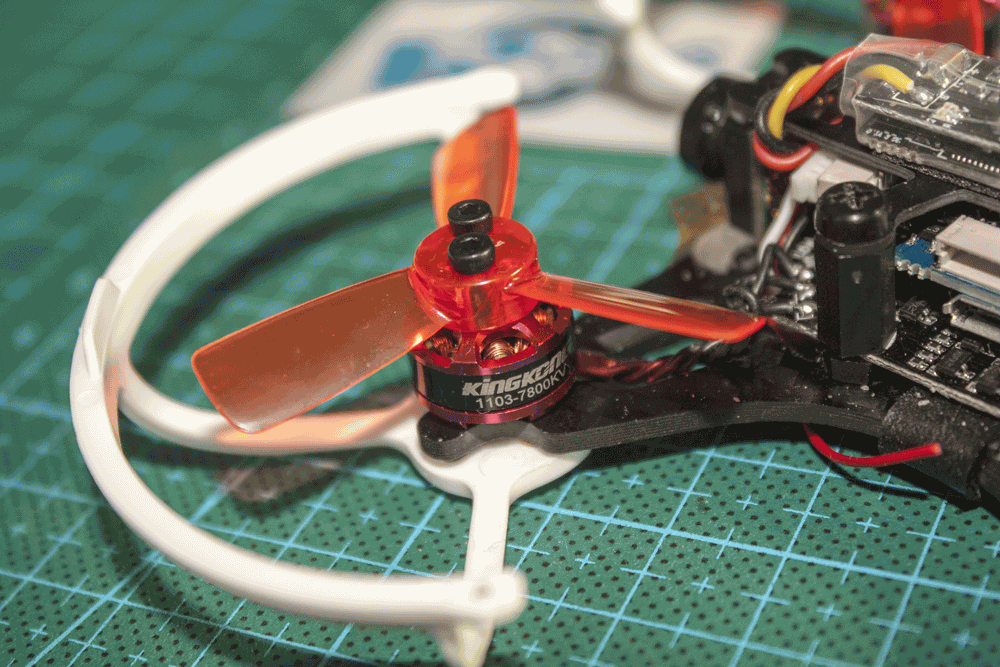 One of the best mini Brushless lightweight quadcopter for racing and just FUN fly.
My 90GT KingKong version was from GearBest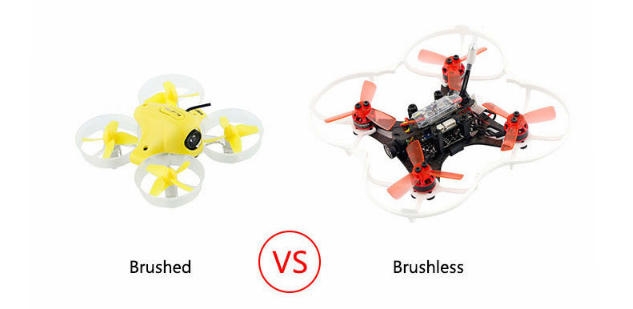 The KingKong 90GT is almost same size as well known Tiny Whoop or Aurora, it is equipped with brushless motors instead of brushed ones like on TinyWhoop.
Brushless motors are not just powerful but also more reliable and more accurate compared to brushless ones.
In front of the aircraft is located a tiny 800TVL camera which is paired with a 5.8G 16CH 25mW VTX (for FPV - range 100-300 meters).

In order to allow safer indoor flights, the manufacture included in the package a propeller and motor protection.
They will add extra 9.3 grams of weight. Even with propeller guards 300mAh 2s battery performs well, you can do flips and hard turns easily, but without protection there is more fun also with bigger C rating battery you'll have even more fun.
Motor shaft is 1mm, so you can put other props there too (like old hubsan or triblades with 1mm hole).
ESC are DSHOT ready, mine worked with D150, D300, D600 mode fine.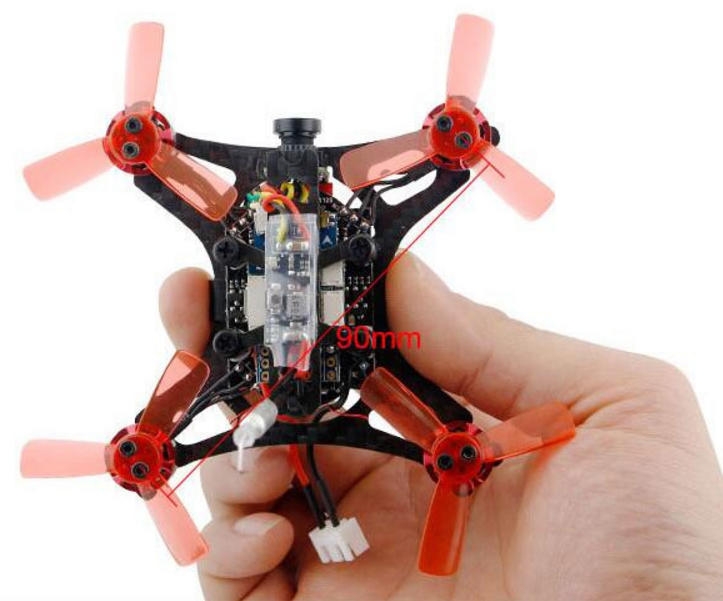 D8 mode RX is nice can tell RSSI and voltage, but now it's better to use genuine FrSky XM or XM+ for better range and signal quality.
Also latest FC comes with OSD, so probably next versions of KK will have OSD on board!
Included props 1935-3 gives about 66 grams thrust @ 4.06A - they are quite efficient, compared to old tri-blades 50mm 61 grams thrust @ 4.29A
The 90GT is 2S limited, but in this case by its 3A ESC's. Both could be 3S out-of-the-box with a simple combo: 7800kV/8000kV motors and 6A ESC's. And for really no difference in cost...right? But I'll fully admit that -- speaking from experience with the 90GT -- any additional performance would simply be insane for these micros. I'm just tickled even on 2S and just about ready to invest in some
KingKong 90GT Technical Specifications
Brand: KINGKONG
Model: Brushless 90GT
Flight Controller: Micro F3 (6DOF) BF 3.1.2
Engines: 1103 7800kv
ESC: 4 in 1 3A BLHeli_S - DSHOT ready
Camera: 800TVL
Sensor: CMOS
FOV: 150 degrees
VTX: 5.8Ghtz, 16 channels, 25mw
Micro USB
Motor Dimensions: 90mm
Dimensions: 82 X 82 X 28mm
Weight: 42.9g (without LiPo)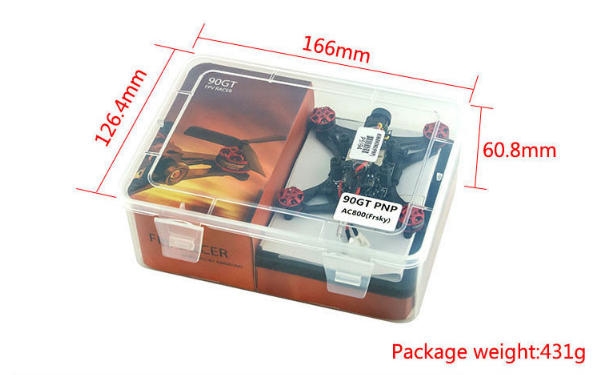 In the box of the KINGKONG 90GT
1 X Kingkong Brushless 90GT PNP
1 LiPo 2S 300mAh
2 set's of propellers tri-blades 1935-3
1 USB cable
1 tools to remove the propellers
8 screws M2 X 4mm
1 manual in English
One plastic transparent box
More pictures of the KINGKONG 90GT
Old version.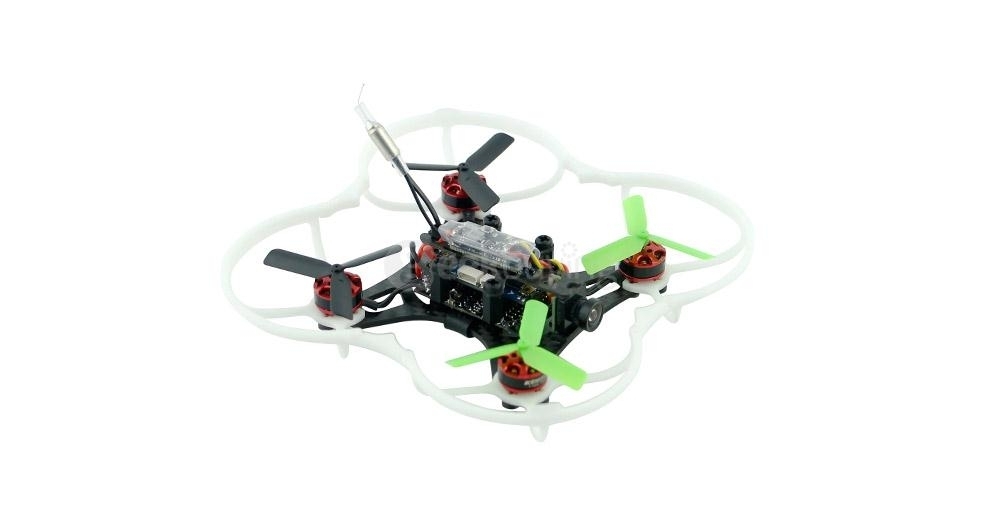 So is it really worth it? I think YES!
With good battery you can do fast runs and nice turns, and easily win in races.
90GT KingKong or Q90 KingKong version at GearBest
90GT KingKong or Q90 KingKong version at BangGood
Also old version at GeekBuying
More good items
---
---
Back
Add Comment