Small Walking Hamster Ball Electric Hamster Toy Novel Gift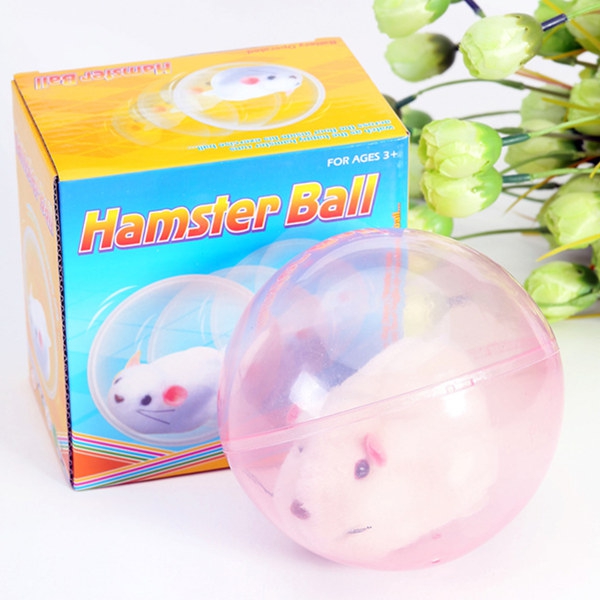 Description:
It has super lovely model.
Installing two AAA battery in the battery box, turn on the switch, tighten the ball, the hamster will run inside the ball,and ball is rolling too.
It just like a real hamster,it's so interesting.
PS: You will need to purchase another battery.
Feature:
Mouse size: 10 x 6 x 7 cm
wide packing size: 13 x 8.5 x 13 cm
ball diameter: 12.5 cm
Weight: 250g
Packaged Included:
1 x Electric Hamster Toy