Red Python Style Guitar Strap PU Leather For Belt Electric Bass Soft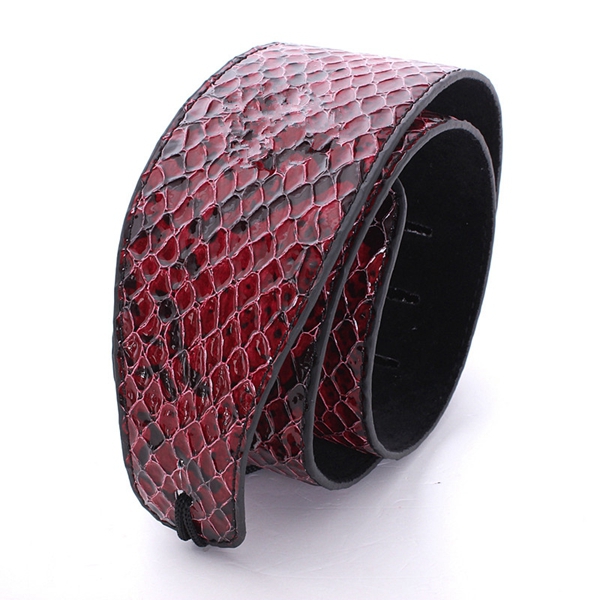 Feature:
Comfortable for you to touch and very durable.
Easy to wear and good feeling.
Make of high quality PU leather.
Appropriate for acoustic guitar,electric guitar and bass.
Personal design and special character.
You will make a good performance on the stage with this guitar strap.
So cool for you to wear and comfortable feeling.
Friction-resistant and slip-resistant.
Specification:
Adjustable length:102cm-132cm
Material:PU leather.
Package include:
1Xguitar strap.