Novelty Magic Jellyfish Elf Diving Octopus Toy For Children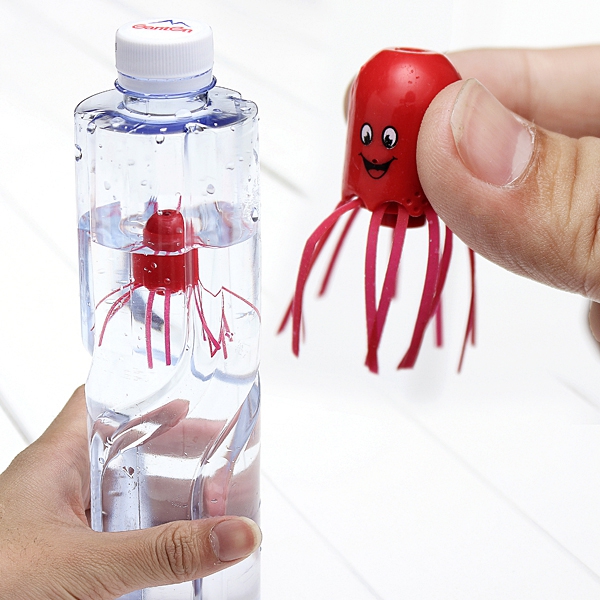 Description:
Underwater Science Magical Jellyfish
This fun Toy is a colorful magical Jellyfish.
Jellyfish swim up and down in a plastic soda bottle,and just by squeezing it, according to the principles of fluid mechanics.
And by this time kids will ask how does that work? you can Detailed instructions explain the science behind the fun.
This Magical Jellyfish is a fun, educational, and hands-on toy for the engineering and marine biology-minded scientist.
Ages 5 and up
Magic props: Other Props
Performances: close-up magic
Size Description: Free
Color: red, white, blue, orange
Note:This item will be ship randomly.Thanks!
Package Included:
1 x jellyfish toys