Magic Tray Lamp Touch Sensor Intelligent Bedside LED Night Light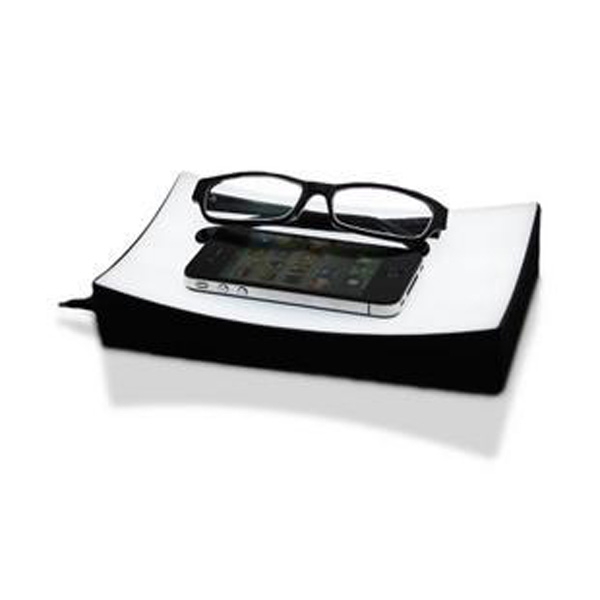 Description:
Condition: 100% Brand New
Item Type: Night Lights
Brand Name: OEM
Body Material: ABS Plastic
Light Source: LED Bulbs
Shape: Card
Wattage: 0.2
Type: Atmosphere
Power Source: AC
Power Generation: Touch
Rated Voltage: 110-220V
Product Size: 25 * 13 * 4 cm
Weight: 400g
Features: 360°Seamless Touch Switch
Function:
This is for you to look for your personal objects quickly at night.
Such as:cell phone, glasses, jewelry etc.
When you wake up at night and touch its lateral wall gently,it will be issued a downy light and then you could conveniently take things up on it.
Specification:
The most soft light will never make your eyes uncomfortable and you could quickly back to sleep.
This is a tray that lights up like a sheet of white paper floating in darkness.
Just touch the side of the tray itself and it would turn on.
It makes that so easy to find your glasses or cell phone at night.
You could also make it greet you at the entrance when you come home at night.
Note:
Please place the lamp in a fixed position after the plugged in and could not take in hand to play.
Please use two or more fingers to touch it. Because of person's individual differences, the same touch of different people will have different sensitivity.
The lamp may have interference under some environments, such as mobile phone base stations or the high power electric home appliances. If interference occurs, please relocate the lamp and plugged in again.
Please pull out the plug if you would not use it in a long time.
How To Use:
Before plugged in, please place the lamp in a stable position;
Use more than 2 fingers to touch the lamp;
If something break down the lamp, please relocate and plugged in again.
Package Included:
1 x Magic Tray LED Lamp
1 x Adapter
1 x Manual