Kingmagic Magic Flower Stick/Rod Pop Up Flower Magic Prop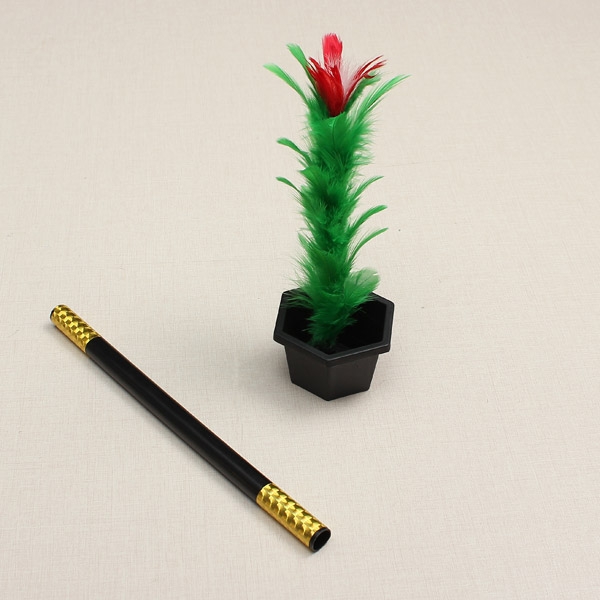 Description:
Item name:Magic Flower Stick/Rod
Brand:Kingmagic:
Material:Feather and Plastic
Stick Length:24cm
Flower Size:21.5x7.5cm

Feature:
The magician holed a magic wand, and point towardsan empty flower pot , then pop up a flower. This magic is especially suitable for the party performance, for beginners of magic, easy and amazing!!!!
Package Included:
1x Magic Flower Stick/Rod
1x Feather
1x pot