JOYO JE-307 Guitar Pickup with 5-Band EQ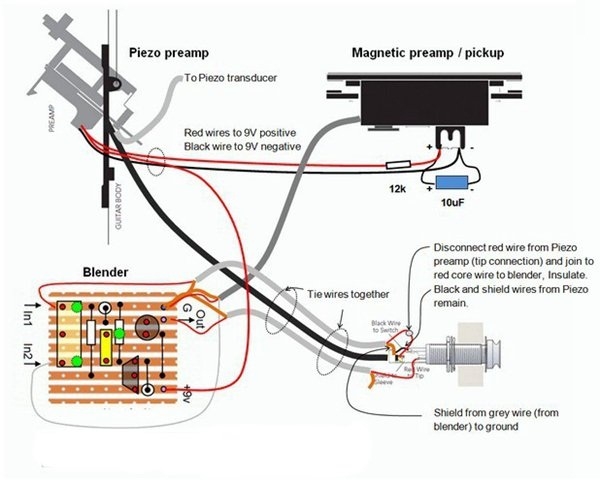 Description:
Color:Black
Type:Pickup
Brand Name:JOYO
Model Number:JE-307
Weight: 128g
Package size: 10.6 * 6.9 * 6.9cm
Features:
With this equalizer, you spend less time tweaking controls and more time playing.
Shape sound and eliminate feedback with 5 bands of equalization.
With bass, middle L/H, treble, pres control knobs.
Phase and volume control.
Wide frequency range from 500 HZ to 10 kHZ.
LED for effect on/off and battery check.
Specifications:
Bass range: ±12dB at 80Hz
Mid-L range: ±12dB at 500Hz
Mid-H range: ±12dB at 1KHz-2KHz
Treble range: ±12dB at 3KHz
Pres range: ±12dB at 10KHz
How to Tune:
- Press shortly TUNER to power on with tuner mode, the output is mute.
- Play a single string, if the screen is shite, the note is out of tune, if the indicator stays vertical and the screen is green, the note is in tune.
- Press shortly TUNER to power off.
How to Use EQ: Connect to amplifier with amplifier output jack by connecting cable, adjust EQ frequencies and volume to a proper value, then you can begin to practice or play your instrument.
Package Included:
1 x 5 Band EQ
5 x Screws
1 x Battery
1 x Install kit