Hopewinning Animals Series 6PCS/Set 3D Walking Puzzle Wing-up Toys HWMP-2201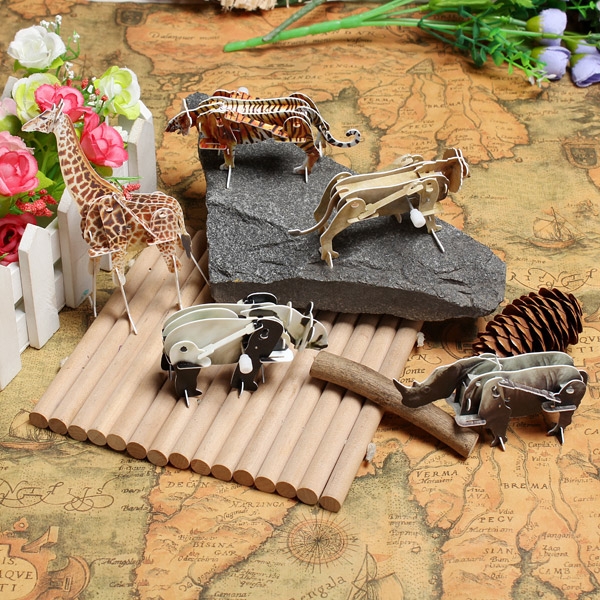 Description:
Item No.: HWMP - 2201
Animals Included: Lion, Tiger, Gorilla, Rhinoceros, Panda, Giraffe
Recommended Age: 6+
Main Material: PP Plastic + Gear Box
Weight: About 420g
Model Size: 85 X 45 X 45 mm
Material Size: 50 X 63 mm
Note:
Size described above may be a little bit vary from the real one.
Choking Hazard - Small Parts. Not suitable for children under 3 years old. Children should be under adults supervision when using.
Function:
Spatial Intelligence: Nurturing and improving children's understanding about space structure and mechanical transmission
Language Intelligence: Improving children's expression and summarization ability
Logic Intelligence: Improving children's analysis, summarization ability
Observation Intelligence: Nurturing and improving children's observation and recognition ability
Introspection Intelligence: Nurturing and improving children's error correction ability
Assembly Intelligence: Nurturing and improving children's grasp,assembly, fastening and rotation ability
Interpersonal Intelligence: Nurturing and improving children's communication ability
Package Included:
1 X Animals Set Toy