Green Scenery Landscape Model Tree Forest Scale O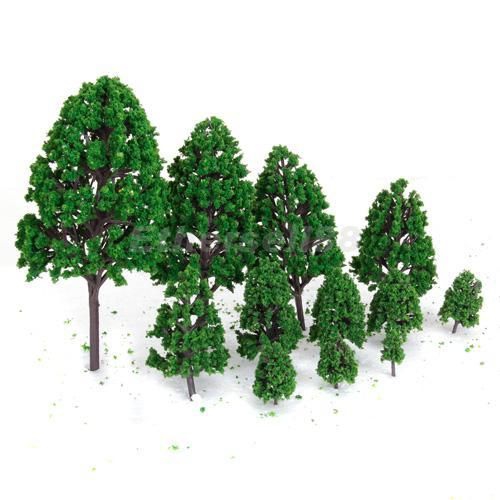 Description:
Material: Iron wire, powder sponge
Color: Green
Scale: O
Height: Approx. 3.5cm to 11cm (1.4" - 4.4")
Width:Approx. 1.5cm to 4.5cm (0.5'-1.7')
Size :#1: 3.5cm, #2: 5cm, #3:7cm, #4: 9cm, #5: 11cm
Used in sand table model, scenery, indoor ornaments, landscape decoration.
5 model trees of different sizes
Brand new and high quality
Package included:
1xModel Tree