Elephone P9000 4G Android 6.0 Fingerprint MT6755 Octa-core 2.0GHz 5.5" FHD 1080*1920 Pixel GSM/WCDMA/FDD-LTE RAM 4GB ROM 32GB 
3000mAh 13M (B camera) & 8M (F camera) Sony IMX258 SD 256GB Dual SIM Wireless charging NFC LTPS Type-C Quick-Charge OTG
E-TOUCH Off Screen Wakeup Gesture function Smart key Gyrometer Breath LED APP encryption E-compasa GPS Wifi Bluetooth FM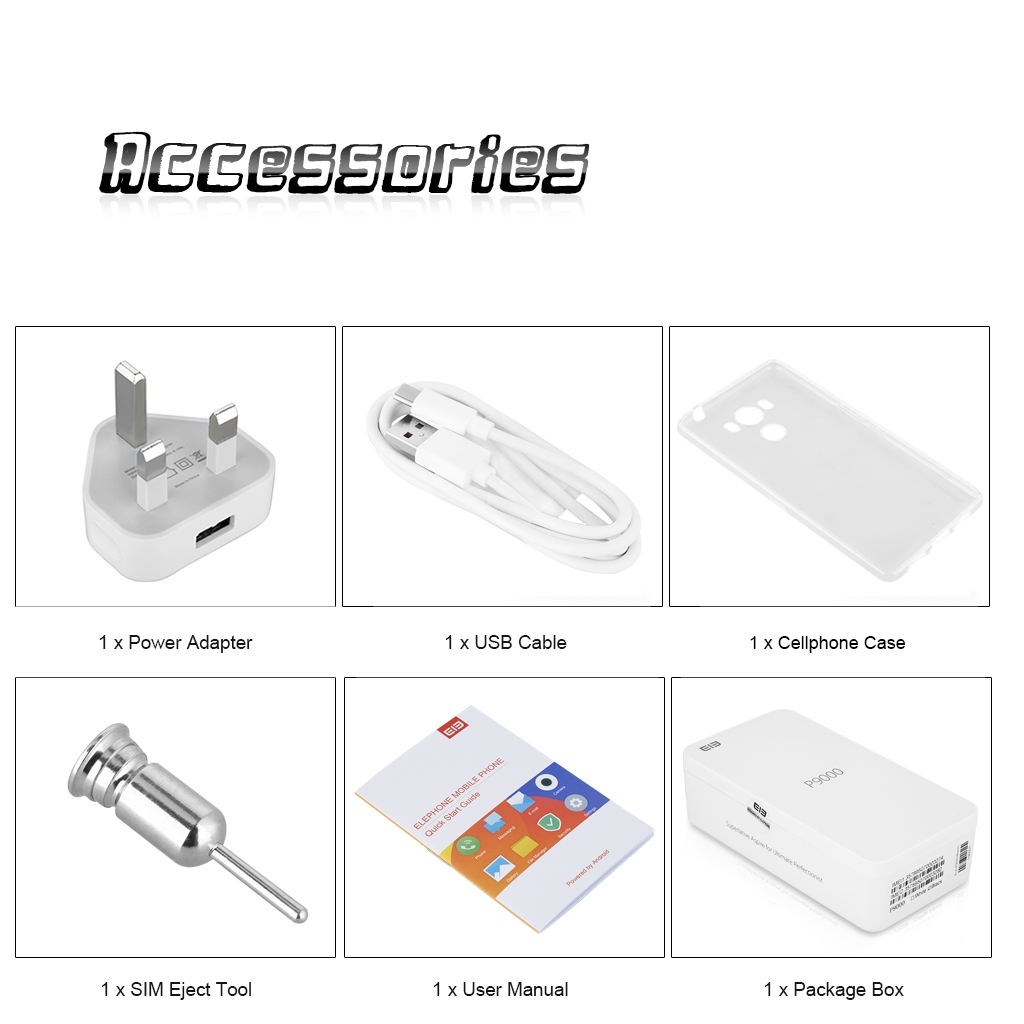 Note:
1. Please note that the phone doesn't have the menu key and back key, just home key. But the home key can achieve menu key and back key functions.
2. This phone will only with GSM   WCDMA   FDD-LTE( TDD-LTE)networks: GSM: 2/3/5/8 MHz, WCDMA: 1/2/5/8 MHz, FDD-LTE: 1/3/7/8/20 MHz, 
TDD-LTE: 38/40 MHz.
Unlocked for Worldwide use. Please ensure local area network is compatible. Click here for Network Frequency of your country. Please 
check with your carrier/provider before purchasing this item.
3. Download your favorite Apps through the Google Play Store or Market installed.
4. This smart phone is designed only to work with the current Android/Windows OS installed in it. Any alterations such as upgrades 
or flashing a newer version will void the warranty.
5. The stated ROM amount shows the maximum available ROM with nothing installed. However, the Android/Windows OS and pre-installed 
software from the manufacturer will occupy some of this ROM. The available ROM on the device will therefore be slightly less than 
the ROM listed.
6. Both SIM card slot support 4G, but you can use only one 4G network at a time, you can switch whenever you like.