AROMA AC-03 Guitar Capo Zinc Alloy Silicone Cushion For Ukulele Capo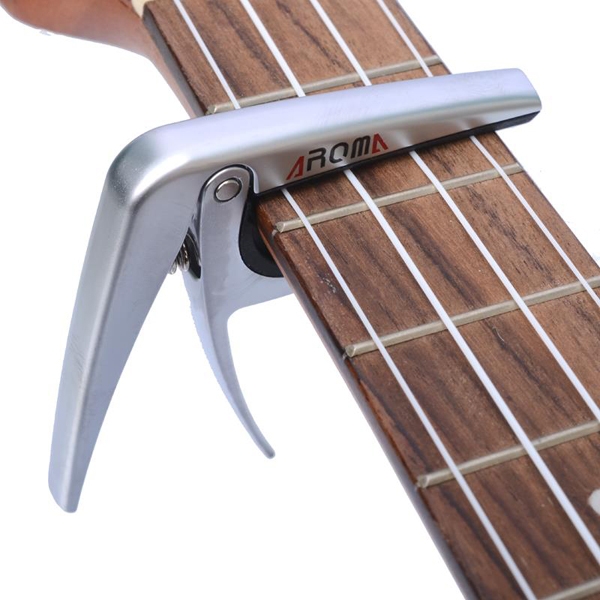 Description:
Brand: AROMA
Model: AC-03
Color: Sliver
Material: Zinc alloy
Compatible Models: Guitar, ukulele
Application: Tuning the tone of guitar
Dimensions: (approx)6.5*7.0*1cm
Weight: 33g
Feature:
1. clamps on any fret, on adjustments required.
2. Made of zinc alloy, excellent touch-feeling and durable, tatal metal material.
3. High quality silicon cushion, protecting string well.
4. Easily applied and repositioned with just one hand.
5. Dynamic designs.
6. Quality steel spring.
7. Perfect silicon cushion.
Package included:
1* Ukulele Capo