Acro Afro Mini Naze32 NAZER 32 10DOF Flight Controller For FPV RC Multirotors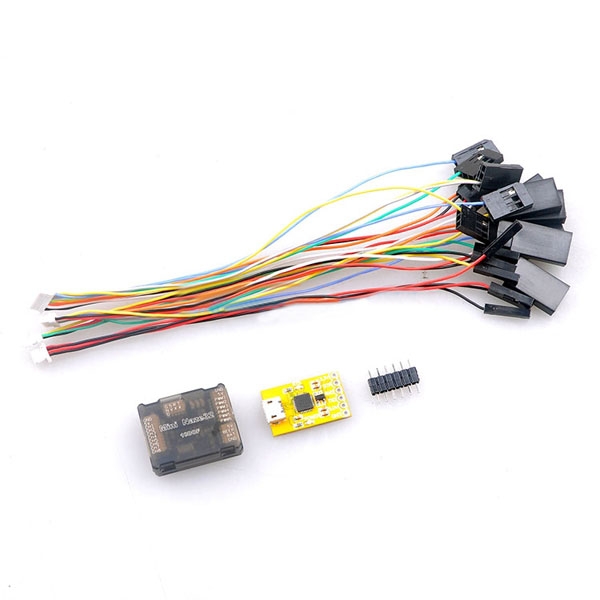 Designed for use with small indoor or small to mid-sized outdoor multirotor crafts, or as a standalone camera stabilizer. The Naze32 flight controller is extremely simple to setup, with configuration based on the familiar "MultiWii" software.
Description:
Item name: Mini Naze32 Flight Controller
Length: 22mm
Width: 27mm
Weight: 3 grams
Sensors: MPU6050 + MS5611
Features:
Battery voltage monitoring
Built-in FrSky telemetry converter
Modern 32-bit processor (STM32 F103) running at 3.3V/72MHz.
Onboard USB for setup and configuration
Extra bright LEDs
Modern GUI for all operating systems, Baseflight Configurator or Cleanfligh Configurator
Note: Please be well-noted that this flight controller is mini size.
Package included:
1 x Mini Naze32 flight controller
1 x Debugger
1 x Silicone cable set
1 x Pin header