16 Inches Aston Vela Maple Wood 4/4 Viola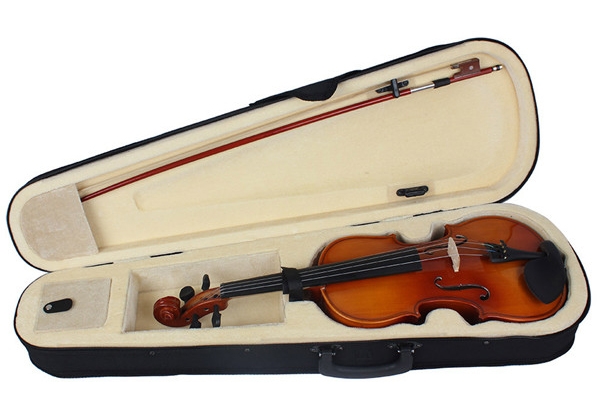 Description:
Name: 16 Inches Maple Wood Viola
Size: 410mm
Face Material: Maple wood
Back Material Maple wood
Top Material: Maple wood
Bridge Material: Maple wood
Color: natural
Features:
-The viola is a stringed instrument.It is similar in material and construction to the violin but is larger in size and more variable in its proportions.
-The viola's four strings are normally tuned in fifths: C3 (an octave below middle C ) is the lowest, with G3, D4 and A4 above it.This tuning is exactly one fifth below the violin, so that they have three strings in common—G, D, and A—and is one octave above the cello.
-The sound of viola is warm and plump,the same fingering and bowing as violin.
-High quality maple wood,The bow is made from ebony and white horse tail.
-The viola is also an important accompaniment instrument in Hungarian and Romanian folk string band music, especially in Transylvania.
Package Include:
1x Viola
1x bow
1x clean cloth
1x case