15PCS Bubble Gum Toy Blowing Glue Childhood Reminiscence Toys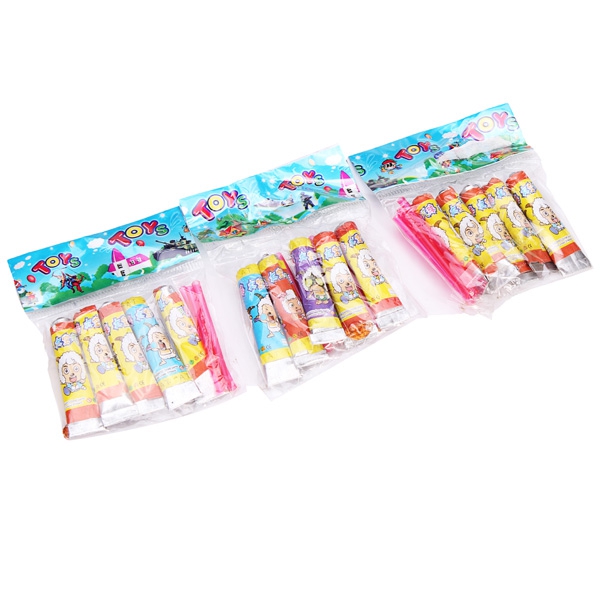 Description:
I believe that every 80 people play it in childhood!
The gadgetries that have a very popular time in primary school,everyone can take out blow after class,see large who blow!
There are 3 bags of bubble gum.5 root bubble gum and 3 root canal in each bag!
master the good way to blow , large can the blow oh !
Method of use:
first the bubble gum out from the sealed tube,
then put glue into the shape of a ball in front of small pipe, then blow, it can blow a big bubble.
Specification:
Material: Latex
Each bag weight:10g
Package included:
3set bubble gum